Dale Bucar
Glen Miller
Ellen Foley Kessler
Glenn Folley, Engineer
/\  /\ Click name above for bio  /\  /\
Dale Bucar, Host of Polka Radio, Sundays at 10:00am

Dale Bucar has been an on-air personality at 1330 AM since 1968, cutting his broadcasting teeth working with his father, Eddie Bucar, who hosted the long-running "Suppertime Polka Hour" on the old WELW. Now he is the host of "Bucar's International Polkas & Croatian Program" heard Sunday mornings from 10:00 a.m. till noon.
He is an accomplished musician and vocalist and was recognized as Vocalist of The Year for the National Cleveland Style Polka Hall of Fame in 2012 & 2013. He has recorded with many of the region's most popular polka bands but his musical versatility spans all genres from polkas to standards to pop to jazz as can be heard while performing classic hits and songs from the Great American Songbook with his group Bucar & Turek.
Dale was born in the Collinwood area but grew up in Willowick along with brother Denny, also a former WELW/WINT radio personality Denny Bucar. Dale is the proud father of daughter Nicole and son Nathan and resides in Windsor, Ohio with his girlfriend Kathy Hornung.

Glen Miller, Thursday host of "Live & Local 4 Lunch", noon – 1pm
Glen Miller is a retired journalist with more than 40 years in the profession, having worked at newspapers in Myrtle Beach, S.C.; Elyria, Ohio; and the Geauga County Maple Leaf in Chardon. Now a freelance writer, Glen graduated with a degree in broadcast journalism from Bowling Green State University, although his journalism career changed after being assigned to serve as a Public Information Specialist while in the U.S. Army.
He initially served in the Panama Canal Zone for more than a year, first as a public information specialist with an infantry brigade and then with the Southern Command headquarters information office at Ft. Amador. This enabled him to often travel throughout the Canal Zone and to Columbia, Brazil, Argentina, Bolivia and Paraguay. After leaving Panama, he was assigned to an Army recruiting main station in Des Moines, Iowa, where he made contact with several radio and TV stations.
Since then he has had the privilege of interviewing such notables as former Secretary of State Henry Kissinger, the late actor Vincent Price and the late Senator John Glenn while working as a reporter for several newspapers.
Through the years, Glen has retained a strong interest in broadcasting and uses it and his print journalism experience as host of Live & Local 4 Lunch each Thursday on WINT.
"It is my goal to discuss community issues and personalities, and educate my listeners about issues that affect them," he says. "Don't be surprised if I throw in some humor to do this because news today is often gloomy or ugly. I want to inform, but do it in an entertaining and motivating way."
Ellen Foley Kessler, Friday host of "Live & Local 4 Lunch", noon – 1pm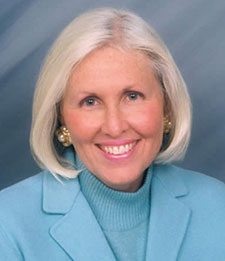 Ellen has been a member of WINT radio team for nearly 10 years. Having grown up in Willowick where her father once served as Mayor, Ellen went to Notre Dame High School in Chardon and attended Duquesne University, Notre Dame College and studied abroad at Oxford University.
With a knack for politics, Ellen has attended presidential debates, interviewed political frontrunners, members of Congress, senators and national newsmakers.
Ellen has also been active in the community, serving on numerous boards and foundations throughout Northeast Ohio, including United Way, Lake Health Women's Advisory Board, the Salvation Army, the Retired Senior Volunteer Program (RSVP), Gilmour Academy and The Philips Osborne School (Andrews-Osborne.) Ellen has an active role in Lake County's Begin the Conversation movement that commenced in the autumn of 2015. She was also a co-founder of Get Smart, a reading program for young children in public school systems. Together with her husband Richard, Ellen has worked tirelessly to generate funds for the Society for Rehabilitation, a non-profit agency that works with adults who have developmental and physical disabilities.
For more than two decades, Ellen was a Commissioner for Lake MetroParks, where she spearheaded her passion for park preservation. Her time at Lake MetroParks sent her to Washington D.C. and Columbus where she became a lobbyist for park protection.
Ellen has been selected as Leader of the Year, an award given by Leadership Lake County and has also been the recipient of the Liberty Bell Award by the Bar Association. Lakeland Community College awarded Ellen with its Women of Achievement Award and her commitment to the preservation of park systems became nationally known when Ellen was recognized with The Golden Rule Award, given to her by JC Penney. Ellen has also been given Citizen of the Year by the NAACP and received the Martin Luther King Jr. award. 

She and her husband, Richard live in Concord and enjoy travelling.

Glenn Folley, Engineer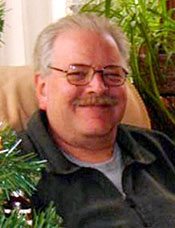 Glenn serves as WINT's chief engineer and go-to tech problem solver. Blessed with an incredible knowledge of all things radio and a self-described computer geek, he has been responsible for keeping the station on the air whenever any issues creep up. Glenn loves working behind the scenes but you will often find him "out on remote" doing the engineering for WINT shows on-location from area football games, restaurants and festivals. At one time, he had a complete remote radio broadcast studio set up in the back of his car!
Glenn was born in Strongsville but has been a Lake County resident since junior high school. He graduated from Willoughby South High School and attended Lakeland Community College. His fascination with sound began when he volunteered to do the audio for a church play that ran for 10 years and made it to a New York City theater 4 blocks "off Broadway". As a result, he became known in the sound reinforcement industry and started doing live sound for many of the touring resurgent Doo-Wop groups and other bands, which he still does today.
Always fascinated with fire from childhood on, Glenn joined the Eastlake Fire Department and after 33 years of service, retired with the rank of Captain. One aspect of the job involved supervising pyrotechnic (fireworks) shows and along the way he learned how to stage and fire shows himself, something he enjoys playing with whenever the opportunity presents itself. Glenn is still involved with the safety forces providing sound for DARE graduations and the Mock Crash program.
In his spare time, Glenn enjoys wood-working, making custom cabinets and furniture in his shop in the converted garage in his home in Eastlake. He has two adult children who live in Mentor and California.