Sports on WINT
Sports Broadcast Schedule
Scholastic Sports Players of the Game
Scholastic Sports
WINT is your home for the most complete scholastic sports coverage in Northeast Ohio, featuring Eastlake North, Euclid, Lake Catholic, Mayfield, Mentor, Villa Angela-Saint Joseph, and Willoughby South.
August through November
Scholastic Football games on Friday and Saturday evenings, including playoff games as our schools compete for the State Championship
Lake County Captains Baseball

WINT is also your home for Lake County Captains baseball, including game coverage, team updates, promotions, schedules and more.
April through September
We broadcast Lake County Captains games on Friday and Saturday evenings.
---
Radio Broadcast Stream


2019-2020 Sports Schedule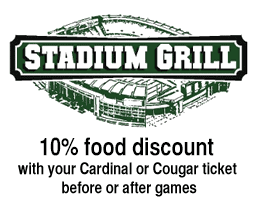 Winter Sports
High School Football pre-games at 6:46 unless otherwise noted. NHL Hockey pre-games at 6:30 unless otherwise noted. All teams and start times subject to change.
JANUARY
Sun. 1/5: Geneva @ Mayfield (High School Wrestling) (1/3 event)
Sun. 1/12: Elyria @ Mentor (High School Wrestling) (1/9 event)
Sat. 1/18: New Jersey Devils @ Columbus Blue Jackets (NHL Hockey)
Sun. 1/19: Eastlake North @ Willoughby South (High School Wrestling) (1/15 event)
FEBRUARY
Sun. 2/2: Lake Catholic @ Riverside (High School Wrestling) (1/31 event)
Fri. 2/7: Detroit Red Wings @ Columbus Blue Jackets  (NHL Hockey)
Sat. 2/8: Colorado Avalanche @ Columbus Blue Jackets (NHL Hockey)
Thurs. 2/13: Columbus Blue Jackets @ Buffalo Sabres (NHL Hockey)
Fri. 2/14: New York Rangers @ Columbus Blue Jackets  (NHL Hockey)
Thurs. 2/20: Philadelphia Flyers @ Columbus Blue Jackets (NHL Hockey)

MARCH
Thurs. 3/12: Pittsburgh Penguins @ Columbus Blue Jackets (NHL Hockey)
Thurs. 3/19: Washington Capitals @ Columbus Blue Jackets (NHL Hockey)
---
WINT Radio Broadcast Stream


---
WINT Sports Stream


---

Enjoy Lake County Captains baseball on Friday and Saturday evenings all summer long on WINT. (For games not broadcast on WINT, you can still enjoy Captains baseball on

.)
2019 Scholastic Sports Player of the Game: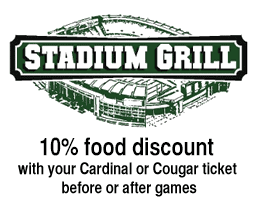 AUGUST
Fri. 8/30: Rick Small, Willoughby South
SEPTEMBER
Fri. 9/6: Brian Trobel, Mentor
Fri. 9/13: Ian Kipp, Mentor
Fri. 9/20: Joey Isabella, Mayfield
Fri. 9/27: Justin Grosel, Willoughby South
Sat. 9/28: Kevin Eiseman,  VASJ
OCTOBER
Fri. 10/4: Dawann Gray Jr, Wickliffe
Sat. 10/5: Joe Malchesky, Lake Catholic
Fri. 10/11: Mason Sullivan, Kirtland
Fri. 10/18: Chris Malika, Eastlake North
Fri. 10/25: Ian Kipp,  Mentor
Sat. 10/26: Joe Malchesky,  Lake Catholic
NOVEMBER
Fri. 11/1: Evan Rypinski,  Wickliffe
Sat. 11/2: Jesse Likens, Warren JFK
Fri. 11/8: Brian Troble,  Mentor
Fri. 11/15: Brian Troble, Mentor
Sat. 11/16: Luke Gardner, Kirtland
Fri. 11/22: Luke Floria, Mentor
Sat. 11/23: Luke Gardner, Kirtland
Fri. 11/29: Ian Kipp, Mentor
Sat. 11/30: Joey Grazia, Kirtland